Dear colleagues,
the next session of our Brics Seminar, held jointly with EPOG+ (Université Paris Cité) will be organized online on Wednesday, December 14th, 6:45 PM. It will host:
Uma Rani (ILO, Geneva)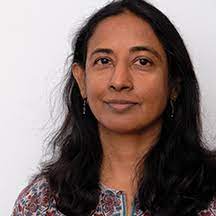 Role of digital platforms in transforming the world of work: A global south perspective
Discussants: Anika Muneer (EPOG+, Major B), Wenjian Wang (EPOG+, Major A)
Reference: The report offers a comprehensive picture of the experience of workers and businesses on online web-based and location-based platforms, drawing on surveys and interviews with some 12,000 workers and representatives of 85 businesses around the world, in multiple sectors. It also provides insights into the business model of digital labour platforms, examines regulatory responses around the globe, and presents a way forward to ensure that all platform work is decent work. Link to the report: https://www.ilo.org/global/research/global-reports/weso/2021/WCMS_771749/lang–en/index.htm
Biography: Uma Rani is Senior Economist with the Research Department at the International Labour Organization in Geneva, Switzerland. She works on issues related to digital labour, minimum wages, informal economy and other development issues.​
---